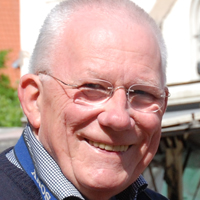 Henk Goovaerts (1937), grandson
is the initiator of this catalogue raisonné that started as a meticulous spreadsheet. He is also responsible for the images of the artworks of which he photographed as many as he could for this catalogue. Henk Goovaerts studied Electronics at the HTS Rens & Rens in Hilversum, the Netherlands. He later studied Physics at the University of Utrecht and the Vrije Universiteit, Amsterdam. He received his PhD degree in 1989 with a thesis on the quantitative analysis of foetal respiratory sinus arrhythmia. Since his retirement he is a consultant on the subject of medical technology.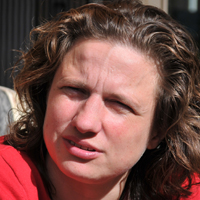 Caroline Goovaerts (1972), great-granddaughter
suggested using the spreadsheet as the basis for a website. She is responsible for developing the website and maintaining it in close cooperation with Ingrid Goovaerts. Since 2004, Caroline Goovaerts has worked as a system administrator, application manager and software developer. She studied Information Technology at the Amsterdam University of Applied Sciences and currently works as a freelance software developer for a number of companies.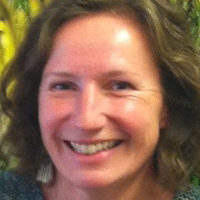 Ingrid Goovaerts (1968), great-granddaughter
describes the artworks, searches for their current whereabouts, investigates their provenance and tells the stories connected with them. After an introduction year at Artez University of the Arts in Arnhem, Ingrid Goovaerts studied Art History in Groningen. She then worked as a researcher at the Centraal Museum in Utrecht for a number of years, where she was member of a team of art historians researching the work of Theo van Doesburg. In 2000 this resulted in a catalogue raisonné of which she is co-author. At present she is a tutor at HKU University of the Arts Utrecht. Next to her job as a tutor she works on the transcription of the letters written between Henri Goovaerts and August Allebé, his teacher at the Rijksakademie van beeldende kunsten. She intends to publish this correspondence in the context of a biography.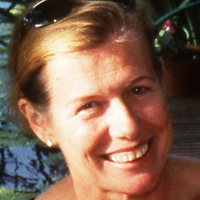 Lily-Anne Stroobach (1957), great-granddaughter
translated the Dutch website text into English to give it an international reach. Lily-Anne Stroobach holds a degree in Modern Languages from the University of KwaZulu-Natal. She is a freelance journalist and copywriter. Before moving to the Netherlands, she worked as a Production Editor of a national news programme for the South African Broadcasting Corporation. Currently she translates Dutch fiction and non-fiction into English and works as a copywriter for various companies.
Our thanks to
We are very grateful to all private and public owners of works of Henri Goovaerts for their kind cooperation to complete the data of these artworks. Without their help this catalogue could not have been created. Our special thanks go to Mirjam Meisen from the Bonnefantenmuseum in Maastricht, antique appraiser Frans Boulanger, paintings conservator Martine Driessen and historian Ingrid M.H. Evers. We also thank our family members, especially Loe Baltussen, Bernard Goovaerts and Christina Goovaerts who all contributed to tracing artworks and verifying historical details.